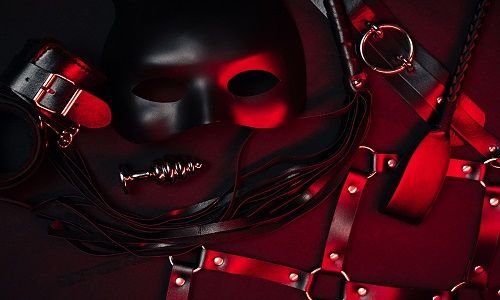 One of the most enjoyable moments always becomes the brief moment before the first kiss. The very moment when things can go wrong. Inexperienced guy, bad breath, rough lips. But if everything goes perfectly, you will hardly forget the first kiss. That time it was exactly like that, but the first night was something out of the ordinary, namely the transformation into a slave, but it is better to start from the very beginning.
My name is Vika. I am a simple girl from the suburbs and fortunately, I managed to enter the capital's university. Appearance is quite decent, not without flaws. But they can be attributed to lack of exercise. There is nothing extremely unfortunate.
An ordinary, tall student of 175 cm, with small breasts of the 2nd size, a slightly convex ass, and a slender, but not trained body. Not blonde or brunette. Now such as it is fashionable to call blonettes. This is something in between the two extremes.
So now I'm in my third year and recently I was lucky to meet a graduate of this university, whose name we will keep secret;)
I will not be shy and tell that I am a naive simpleton, who is with a sweetheart paradise and in a hut. Like most, if not all girls, I also want rich and handsome. Therefore, acquaintance with the capital major became a reason to look even better and get rid of the remnants of modesty. But it seemed that my chosen one did not really care, and I soon found out why. By the way, I forgot to tell you about this guy. He is a little taller than me, fair-haired, well-built, and, perhaps, for my story I will call him Vladimir, otherwise you never know. The first thing that catches your eye is the piercing gray eyes, with an almost metallic tint. And under the gaze of his eyes, I almost melted, then trembled. Quite a strange sensation. So soon I was in his apartment, after another date, and looked forward to sex. Scenes from the book "50 shades of gray" were spinning in my head, for some reason I wanted exactly this, or maybe something harsher. I think that a successful person must have some kind of sexual quirks, otherwise where to spend money? On pots of flowers?

After a couple of glasses of wine and short dialogues about nothing, we finally got close enough for that kiss. At the same time, rough and gentle touches made me tremble, and when our tongues parted, I heard a rather intriguing sentence.
- Vika, I must warn you right away, I'm already tired of ordinary sex. You can agree to experiment or I can call you a taxi.
- And what do you suggest?
- What do you know about BDSM?
- Not too much, but interested.
- Then follow me.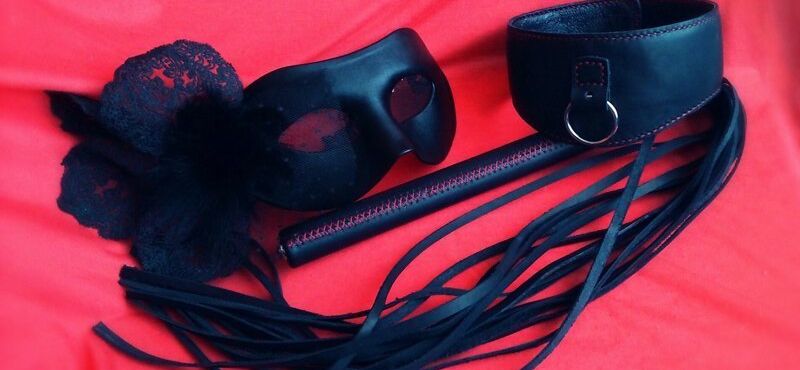 We approached one of the rooms:
- And what will it be the red room?
- This is not a movie or a book, but some moments are believable - I heard in response.
When we crossed the threshold, I was slightly shocked, but even more, intrigued. A fairly large loft-style room with dim light and a huge amount of all sorts of fixtures. Probably each has its own name. In the middle there was something resembling a shoe, now I know that it is St. Andrew's cross. Chains, hooks, whips, ropes, various toys, clamps, and much more. A truly unusual collection.
- Now you're here and it's too late to refuse - Vlad's voice sounded behind me.
Honestly, I didn't even intend to. It was a little scary, but also fun to try.

- It will hurt a little - with these words, he abruptly pulled my hands behind my back, put on handcuffs, and led me into the back of the room.
- Will we have a STOP word? - tried to be playful, but got to the wrong time and in the wrong place.
- It should have been, but I'm not in the mood for easy games today. I'll just see what you're capable of.
Before I had time to figure out what was happening, he twisted my arms and hooked the handcuffs to some kind of chain, and then abruptly put me on my knees.
- Painfully! Tender ... - but my indignation was interrupted by a strong slap in the face.
- Be silent. You could have left, but you stayed. You are now my slave. And you have no right to speak without my permission.
After a couple of moments, I was forced to kneel, my hands twisted behind my back, even more, my shoulders became more and more painful. Soon, my feet were chained to the floor, and I regretted that I had put on the shoes, which Vlad was in no hurry to take off, and they caused a lot of discomforts. It was scary to speak without permission. Vlad sat down in front of me.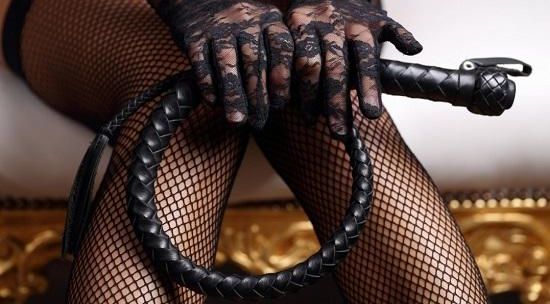 "Look, this is weird, a little scary, but you might like it. I have no desire to go through all the stages step by step, to acquaint you with the so-called contracts, etc. So let's start quickly, I have a feeling that you will become a great bitch. Is it clear? Just nod.
I nodded. It was too late to be indignant, so at least you just have to go through it. Moreover, what can happen to me beyond what I've seen in porn. He stood over me, unbuttoned his fly, and exposed a member. In general, nothing out of the ordinary, large enough, cropped. An attempt to turn away turned into a lash. I had to open my mouth, I wanted to act as cunningly as possible and use my teeth to teach a lesson. But he drove the penis into his mouth so deeply that it would never have been possible to close his jaws.
"Don't even think about it, I can handle whores like you.

For a while, he mercilessly fucked me in the throat. The dress was quickly soaked through with sweat and saliva, and tears ran down my face along with mascara. I practically did not see anything, but only felt. The chains loosened for a short time, Vlad cut the dress, threw aside my shoes, it became a little easier, and after that, I had to say goodbye to my favorite underwear.
- You're doing great.
You know, it only looks like rape, and since I was trying to relax, I began to get some strange pleasure from what was happening. After a couple of moments, I was suspended by my arms from the ceiling, and my feet barely touched the floor. Vlad started checking the whips on me. Totally different. The blows hit my chest, pussy, ass. With every touch, red streaks remained on my delicate skin. The screams sounded already in my head, and when the steel clamps were on the nipples, I almost fainted.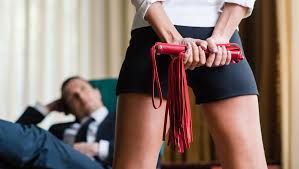 - Okay, that's enough for the first time. All night is still ahead, and you still came for sex.
When he freed me for a while, I almost fell to my knees. Resistance was useless, just followed the master to some blocks. Soon, I was firmly anchored in a cancer pose. It was difficult to move. The lighting in the torture room became even dimmer and at that moment I felt the grease dripping down my ass and pussy.
- Just not there! You are welcome! - but my indignation was interrupted by a strong blow with a leather whip on the striped buns. - I told you to be silent.
Now I burst into tears. He did not have time to find out that this hole is still virgin, but most likely he guessed. And yet this interested him little. Vlad first inserted a small vibrator into my pussy and played with it for a long time. Turned on, turned off, and turned on again. How long this went on is unclear. But by the end of these pranks, I was already trembling with incredible pleasure and was just one step away from orgasm, even in spite of everything that happened to me. After this already very pleasant execution, he inserted his tense member between the buns and began to fuck hard. Perhaps it was painful, but the burning sensation that I felt in my anus suddenly became indescribably pleasant. After the mockery of the joints and the striped body, I completely concentrated on anal sex. And when the vibrator turned on again in my vagina, it became impossible to hold back the moans. I finished so violently that it echoed in every corner of my body. And when I felt that the sperm was filling my anal, exhaustedly spread out on the device on which it was fixed.
- I see that you liked it. - Vlad quickly freed me, changed the fasteners for some handcuffs, and fastened me to the bed. - I'll give you an hour to rest, and then we'll get acquainted with other pleasures.

I didn't show it, but I was already eager to continue, but this is only a part of what awaited me that night. And even less of what I learned the next week.