This summer Nikita finally got a little lucky. The room in which he stayed all working day, and even sometimes took a couple of hours in addition, faced strictly to the north, therefore on these exhausting hot summer days it was even a little bit cooler but cooler than in the other rooms of the former dormitory of the apartment type, somehow converted into office space by the grasping privatizer of a huge eight-story building.

In addition to the forty-year-old man, there were usually two more girls in the room, combining their studies in the last courses of the institute with work in a logistics company, as it has become fashionable for some time now. But today not one, not the second, was in the workplace. The first took time off, it seems, to the dentist, and the second had unexpected problems with her studies, requiring a personal presence in the dean's office during working hours ...
However, this did not concern Nikita in any way, there was very little workload at the company in the summer season, and the girls, to be honest, did not lead important areas. And he himself diligently did not climb into "someone else's garden", long ago taught by bitter experience. "You come up with something, you'll do it, you'll be punished for doing something wrong," one famous satirist used to say. "My position and salary are not the same for me to delve into your problems," Nikita grumbled at another request from young colleagues to clarify something or help with "unbreakable" figures. But - and explained how he could, and helped, if this did not distract him from his main work, and most importantly, no one from the bosses was nearby.
But today Nikita enjoyed the loneliness, the coolness of the north side, and the opportunity to legally, and even for money, laze around during working hours. As he managed to find out in the morning, not only his colleagues were absent from the office. Almost the entire top of the company went to some super important and lengthy negotiations, either to the bank about a loan or to new partners, guaranteeing a stable piece of the long-shared transportation market.
The boss's phone call found Nikita in the midst of idle bliss when he was already thinking of calling his ex-wife first, with whom he had been officially divorced and unofficially married for five years. Now Nikita himself looked "at the light", then the former suddenly appeared not far from his house. And each time these meetings ended with friendly, but quite good-quality and familiar sex. Probably, they should initially build relationships, and not live under one roof, annoying each other with small and seemingly harmless everyday habits.
- Finally, at least someone in the office responded! - the chief grumbled displeasedly into the phone, after the usual "I listen" from Nikita. - Where have all the people gone? And where is Nina? I've been calling for an hour now, I can't find anyone.
- A cat from home - mice dancing, - the interlocutor remarked melancholy. - Well, only I am vigilant on guard of the financial interests of the company.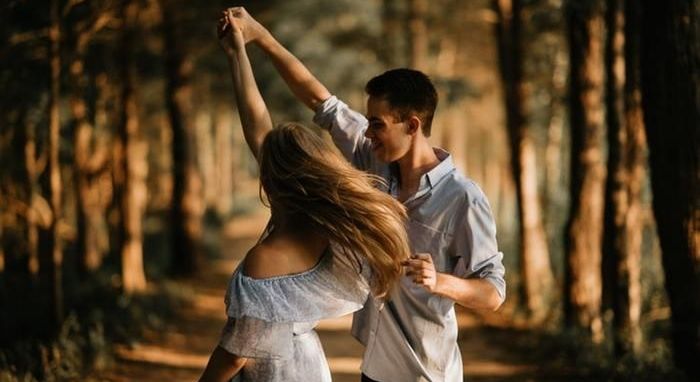 - I have never had any complaints about you, Nikita Olegych, - the chief responded respectfully.
Work experience, the ability to see prospects behind dry figures, or, conversely, the darkness of the financial abyss, well, and, of course, the age of the employee forced the rather young - a little over thirty - the boss to show restraint and respect for his subordinate unusual for him. Perhaps Nikita was one of the very few in the firm whom the owner called by his first name and patronymic and by "you."
- Not in service, but in friendship, - continued the chief. - Could you take a look at where, after all, Nina is cooling off?
The chief's secretary was a "blonde" by vocation. And light blond in hair color. A tall, slender girl in her twenties, who recently settled in the capital with her parents and younger sister, was fashionable and catchy, did not differ in "skinny" beauty, but was pretty on her face, long-legged, with a beautifully rounded bottom under a skirt or thin trousers, with solid heavy bust, constantly torn from under strict "office" blouses or sweaters in winter. However, it was rumored that when she was hired, Nina had a very strict interview with the boss's wife, who works right there in the dispatch department, but not so much working as looking after the rest of the employees. As a result of this conversation, the "go-ahead" was received, but nevertheless, the owner's wife zealously looked out for the secretary not to unduly bare her legs and indulge the team with large necklines.
- Of course, I'll take a look, - Nikita answered, getting up from his seat, fortunately, at one time he took care of the radiotelephone for his room, having withstood a real fight with the zealous head of the household, because the cost of such a device was three times higher than the usual one.
Behind the doors, in a narrow corridor filled with merciless sunlight, a pacifying summer silence reigned, occasionally disturbed by the city courtyard noise coming from the wide-open windows behind the high fashionable counter in front of the secretary's table, now called "reception". But as soon as Nikita took a couple of steps, in a deserted room, the door of a small office toilet opened with a special sound, and from there, proudly lifting her chin, Nina came out. In a snow-white light blouse with a lace collar, in a beige knee-length skirt, sandals with high heels and ... "No, - thought the man, - it can't be ... In such and such heat?" And he carefully stared at the secretary's legs moving in a medium rhythm. But for sure, she clearly dressed up in pantyhose, apparently, having read somewhere on the Internet the bad requirement of "office style" not to show up for work with bare legs, even in a sultry summer.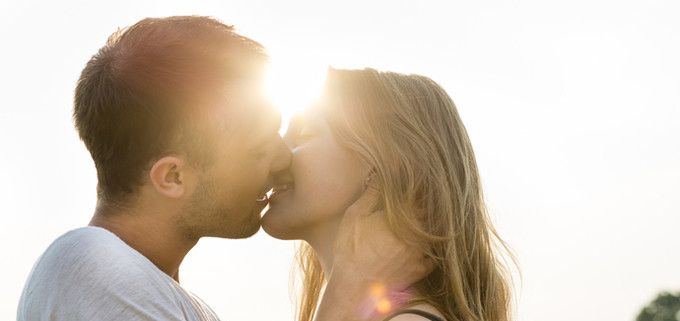 Seeing Nikita busily looking around in the corridor, the girl blushed slightly, as if he had caught her for something shameful, but she immediately came to her senses and wanted to say something, but the man got ahead, demonstratively showing the telephone receiver and pointing the finger of his free hand at the ceiling, they say, it's not me in me, but "higher powers" demand an answer!
The secretary, who deftly picked up the phone from the employee's hands, immediately began to make excuses to the untimely called boss, while continuing her way to the work desk. Nikita involuntarily followed her, watching with appetite how Nina's round savory buttocks, draped only with a thin skirt fabric, were walking, playing while walking. No traces of panties under the skirt were observed, in this the man could swear to himself, fortunately, the experience of communication with the opposite sex was rich, unlimited only for a short time family life.
The girl, briskly walking behind the counter, sharply pressed a seductive ass on a small armchair without armrests, waved, straightening, with a thick shock of silky brown hair, picked up a piece of paper from the corner of the table, almost without looking, and, leaning back, began to dictate phone numbers to the chef and even, it seems, some addresses. At the same time, she contrived at ease, as she never allowed herself to throw her legs over her legs in front of her owner, and Nikita involuntarily noticed how an openwork elastic band of stockings peeped out from under the edge of a fairly raised skirt. "Here are the ones! - the man was surprised. "I didn't think that someone was wearing it just like that, and not just during bad games." His former accessories of this kind loved and often appeared in front of Nikita either in black stockings, or in a faded green or beige bodysuit with puffy sleeves, or in thin openwork gloves to the elbow. Not to say that these accessories acted on him like aphrodisiacs, but sometimes they made the necessary variety.
Finally, Nina finished dictating and, annoyed, hung up, dropped the phone in front of her on the table.
- Here is a goat! - she scolded the chief without malice. - Now you can't go to the toilet? I could have grabbed my papers myself, I suppose, not a brick ...
The girl, it seemed, did not notice the curious sassy look of the man, who stubbornly did not leave her hips.
"But I'm almost falling asleep in this heat," she complained. - Yesterday at midnight we were hanging out in the club, danced - to break away, barely got up in the morning. And then there was nobody in the office, the silence was like in a cemetery, so it overcame me. Well, came out for a second, why yell like a polar bear in hot weather?
Nikita nevertheless found the strength in himself and distracted himself from the seductive spectacle, raising his gaze higher, but even then, as if it were a sin, there was something to delude himself with. Under a thin translucent blouse, the secretary put on a white tight-fitting lace bra, which practically does not hide, but only emphasizes the outstanding forms of the girl in a favorable light.
"You are right," Nikita assented, stretching out his hand for the telephone receiver, and immediately, as if recollecting himself, asked, as if nothing had happened: "I have long wanted to ask ... Do you have a three-ruble chest?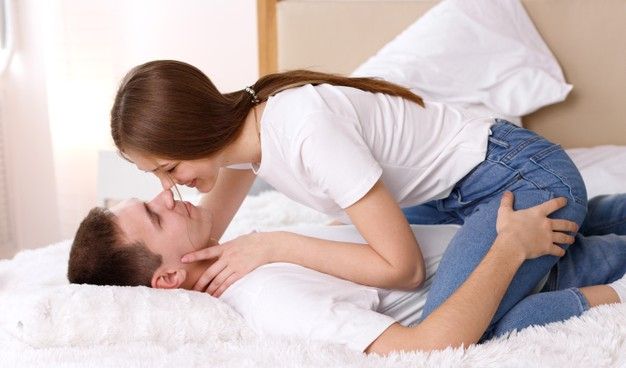 - Well, yes, - Nina proudly thrust forward the mentioned place. - A full "C", and before menstruation, it happens more, even some bras become small ... Oops!
- Come on, - the man laughed kindly. "I'm not a transport manager.
- Oh, right, they just think how to squeeze me somewhere in the corner and touch me, - the secretary complained almost childishly. - Just some kind of quirk, like a school, touch the boobs. But you never ... Probably because you are sexually satisfied, not like them?
Unlike the owner of the company, with most of the employees, regardless of their age and gender, Nikita was on the "you" and by name, like now with a girl who is fit for his daughter.
"I'm not complaining," Nikita shrugged his shoulders, somewhat taken aback by the unexpected revelations of the board secretary.
- Well, here, - Nina stated with obvious pleasure from getting into the top ten. - And they, you see, wives only give on holidays, so they rage like small children, honestly.
Do you have sex every day?
"As a mutual desire arises, so we do it," the man winked at her, lowering his voice, as if from eavesdropping. - Sometimes and more than once a day, especially on weekends, when there is nowhere to rush.
- This is great! - even the secretary got up slightly. - I envy white envy! I would like that! I have problems at home. Well, judge for yourself, "kopeck piece" for four. Everyone is already used to my boyfriend, he spends the night sometimes, but if anyone else? Well, as you say - by mutual desire. And my mother there snorts at the guests, my father is looking for someone to drink with, and my sister is always grumbling, they say, I can be with different people, but she, you see, can't even with one! The youngster is nimble!
It seems that out of boredom, Nina was carried into intimate revelations. This happens with more serious and older people, but her interlocutor nevertheless became slightly wary, expecting some kind of trick, however, while it was only about housing and domestic problems in the secretary's family.
- Just think! So what? Sometimes with different ones it is possible, if not often, right? You, for example, not only with your wife every day?
"Not only," Nikita agreed.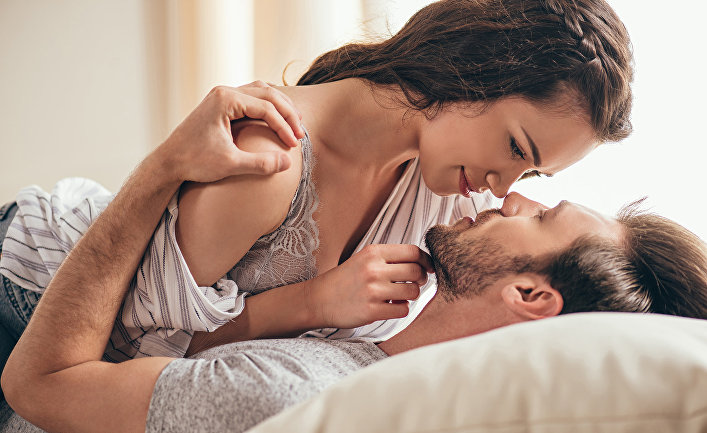 In addition to the former, now he also had a "current" one, who considers herself, if not the only one, then at least not "one of many". And the man never refused from infrequent casual relationships, remembering only about the means of safety.
- So I once or twice in the clubs met the guys, when mine could not go together, - the girl continued the unexpected confession. - And where then? For toilet fun, I'm not at that age, somehow I have not been pulling a crustacean over the toilet for a long time. And if he also has no place? Well, it's not in the entrance to do this, like teenagers are naughty, by God ...
"There are plenty of hotels, hotels for an hour," the man put in his "five kopecks". - This is Moscow ... What are the difficulties?
- Yeah, what about the money? - Nina was suddenly upset, apparently thinking about these very financial difficulties. - Not everyone has someone I liked. And who has - not everyone likes. I'm not a prostitute, so that with anyone if only there was money.
Nikita threw up his hands with demonstrative chagrin, saying that I can't help with anything, the salary at the company is entirely in charge of the chief, and he, as you know, does not even listen to his wife in such matters. But the secretary again turned to her household problems.
- Nikita, just figure it out, I've already spotted this toadstool sister a couple of times at the entrance. She gave the boys a blow, they went up on the floor, they thought I wouldn't guess, well, and there she was by the cheek ... Okay, I'm not a saint myself, it happened with me, even there, well, at home, in Ryazan, - she continued to pour out sincerely soul to Nina. "But this bastard is not yet fifteen. I tell her, they say, will you bring it in the hem, how will we huddle in such an apartment? And she laughs - they don't get pregnant from a blow-job if you rinse your mouth during your mouth. So I think, maybe her to bring to the gynecologist? Well, secretly from the family. Or else how to scare? The fact that she is not a virgin, I suspect for a long time, I suppose, while everyone is at work, the boys are dragging into the house. But - cunning, there are never any traces. Even the rubber bands used in the trash can, or what, they take away with them? And what to do with them now, when I haven't figured it out with myself yet?
- What's wrong with you? - Nikita did not understand. - There is a guy, sometimes you can fool around with others if you can find a place, what else?
- Yes, here, damn it ... - the secretary suddenly hesitated, and then reached for the counter and lowered her voice to a whisper, as if she was secret with her girlfriend: - I want to fuck right now, she is already driving her teeth. Last night, in the club, I danced, started up like ... I don't know who. I even sucked the kid alone in the toilet. I didn't think it myself, but it happened, well, consider it by chance, or something. And mine - either noticed something or simply was not in the mood. Picked up and faded after dancing. I went home to my hostel. He has three roommates there, even so silly! But good, at least he said goodbye. And when I woke up, my pussy is still itching! And now what I can do?
- Do you want me to help you? Right here? - the man was sincerely surprised, after these words fearlessly and frankly looking at the secretary.
Of course, from such a curvy and young girl, even if she was on heels almost half a head taller, a little wider in the shoulders and pretty much in the hips, he would never refuse, all the more, she herself suggests, but it was painfully difficult to do this in the office, almost in front of the entire small team, the horror of what loves to wash other people's bones. Nikita always stayed away from such adventures. I saw how others' stuff cones on the immoral, and I didn't want to experience this on myself.
- Why not? - the girl opened wide in bewilderment the piercing gray eyes.
"The bosses will not be there until the evening, the transport workers before lunch almost all went about their business, the accounting department too, the control room on another floor, rarely anyone looks here, especially when the boss is not there. Consider peace and quiet in the office, we are alone. We must take advantage of the moment, "Nina decided firmly.
Quickly getting up from the armchair, she slid without hesitation behind the reservation counter and busily touched the man's penis, already quite tense from overly frank conversations, through the thin fabric of her trousers.
- Come on in your department, - suggested the secretary, briskly walking along the corridor and not even thinking to look back at the future partner. - Your girls are also on time off, exactly?
What man would refuse such a direct and unequivocal offer? In any case, Nikita did not belong to such stoics and obediently moved after the tall, boldly striding girl.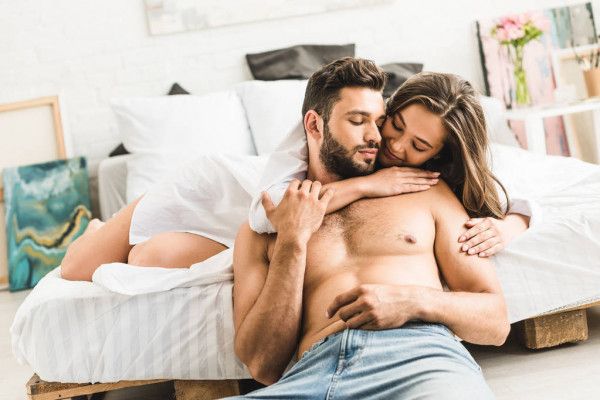 In the cool and echoingly empty room, Nina immediately bent down and rested her elbows on the nearest table, lifting the hem of her skirt to her waist.
- Just don't touch your boobs, - she asked, looking around and refueling behind the ear a naughty lock of hair. - If you want, I'll let you feel them later. And now you can only wrinkle your blouse. Okay?
"Okay," Nikita agreed, clearing his throat, staring at the secretary's tanned bare ass. - And what do you do, go to work without panties?
- I forgot them in the toilet, - the girl explained carelessly, looking at the strange pattern on the wall pasted over with old wallpaper. - When she pleased herself with her finger. And then I heard the phone breaking. Well, and now ...
Having unbuttoned his fly, the man pulled out the penis that had already risen to its full height, slightly twitched the skin for completeness of sensations, put one palm on the thigh protected by the flesh-colored nylon, and unexpectedly easily and from the first time inserted it into the wet hot depth of the tired and long-time-ready vagina for intercourse.
- Oh, are you without a prezik? - Nina caught herself, looking back at her partner.
But there was no fearful alarm in her words, there was only a vague, lustful expectation of an inevitable and desired action.
"It's not a problem," Nikita gasped, starting to move in a surprisingly tight, small mink for his size. - I will have time ... to take out ...
- Look, - the secretary willingly agreed, starting to poke around with relish. - In me today ... oh ... you can't ...
She was very excited, and she warmed herself up well beforehand both in the toilet and with intimate conversations at the reservation, so after a couple of minutes, she began to wave quickly, frantically scratching her nails on the table, and then randomly twitched, wagging her ass, losing the rhythm, and squeezed her legs sharply.
- Phew! Cool finished! That's how it would always be, '' she muttered, lowering her chest to the tabletop and squeezing her cock even more tightly.
Putting his palms on the elastic juicy ass, Nikita slowly continued his movements. But the uncommonness of the situation and the spontaneity of what happened made it difficult to bring detente closer.
"Come on, too, hurry up," Nina urged her partner. - And then, according to the law of meanness, someone will surely hide now. Why should we shine in something like this?
After these words, the man obediently tensed and tried his best to speed up the movements in the relaxed vagina. And the partner guessed, correctly understood his efforts, and close readiness.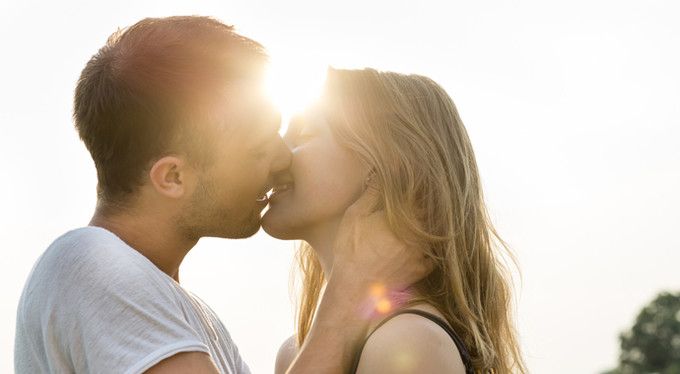 - In your mouth, huh?
Nina moved her ass, pushing Nikita away from her, and, instantly twisting, squatted down in front of him, knees wide apart. The wet, burgundy head of the penis immediately disappeared between her brightly colored lips, so that in half a minute it would begin to discharge jets of sperm.
The girl swallowed the semen that got into her mouth and smiled, easily getting to her feet. Dexterously licking her lips and kissing the man who had not yet fully recovered on the cheek, Nina said, slyly screwing up her left eye:
- Wow, how much I let loose! It was like fasting for a week!
- It's always like this with me, - Nikita assured the girl, catching his breath.
"I don't like to swallow in life, but you have such a delicious molofoeyka, just lovely," the secretary made an intricate complement to her partner. - Well, you, I think, will not talk? You never know what was, right? There is nothing to talk about, right?
"Why should I talk? I'm not an advertising agency, to spread about your merits, the man thought. - Moreover, I only allowed seeing the ass. Oh, and savory! And I have been here more than once on occasion
I will use it. And maybe not only here ... The office is still not the most suitable place for such games. "
And he turned out to be right in his own way.
Almost a month after the first spontaneous intercourse, Nikita on Friday evening, when all office inmates bravo and briskly scattered across bars and cafes to mark the end of the working week, went to the reception desk. Nina was busily sorting out the papers that had just been brought from the chief's office, stubbornly unwilling to postpone this matter until Monday. However, she had nowhere to rush at the end of the working day. Neither a movie, nor a club, nor a bar, nor a cafe, nor other entertainments shone on the girl today, and the household routine "clean, wash, wash" did not cause enthusiasm and a desire to quickly round up current affairs.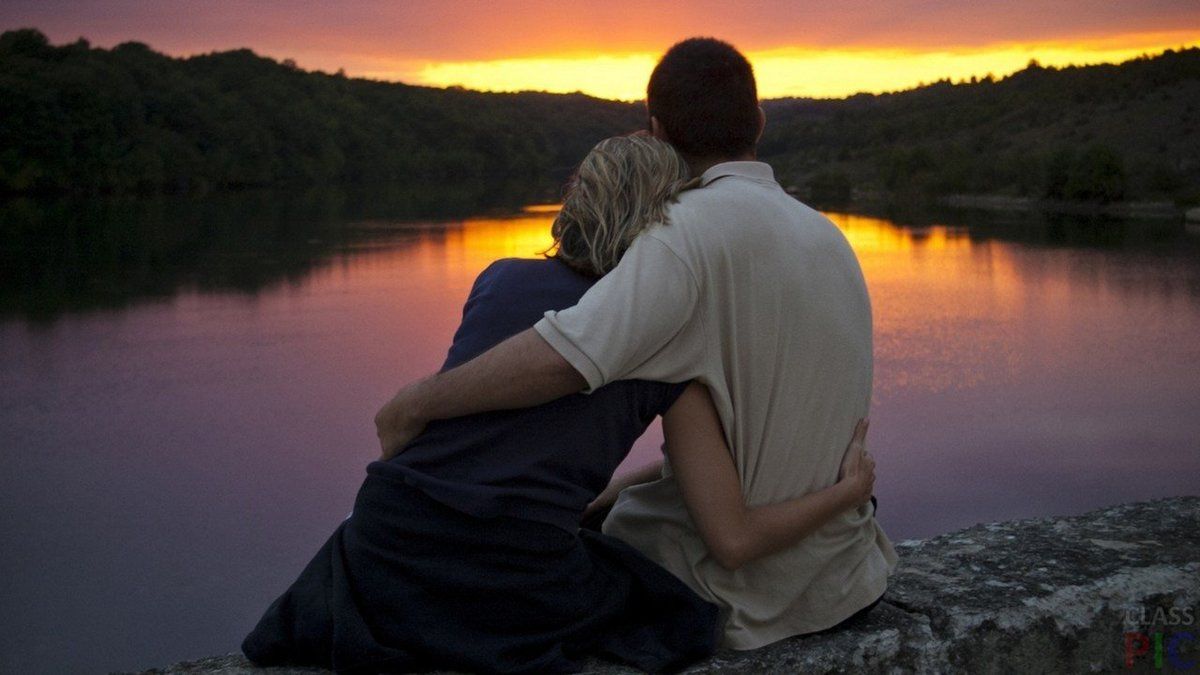 - What are your plans for the weekend, pretty girl? The man pointedly winked at her.
- House, economy, upbringing of a sister, - the secretary sighed. - Well, in the evening, maybe I'll go to the club with my friends.
- The club is not for me, the age is not the same, - complained Nikita. - Yes, and I do not like these modern rhythms.
- Okay, okay to be mean, - laughed Nina. - You will give odds to many young people!
After three intimate, although rather short office meetings, the girl was completely convinced of this. Not with every guy she finished so brightly and desired. And she didn't necessarily end up with everyone, more often it happened the other way around, and she remained "unhappy".
- I will not give a forum to anyone, - Nikita supported the joke. - And I want to invite you to the sauna on Saturday. How?
- If there are only men, I don't want to! - the secretary categorically declared, they say, "swam - we know" such invitations.
"My two friends with their halves," the man explained with a knowing smile. - And we are with you. Does this alignment work?
- Such - yes, - agreed Nina, instantly believing the words of her lover. - At what time? And where?